The sweetest start to your day
EeasySqueeze satisfies your thirst for sweetness in the best way possible!  In a quick squeeze, you can make the healthiest and most delicious drinks from all types of fruits!
Thanks to its well-built mechanism you won't need much force to squeeze all the juice out. You know exactly what you are drinking when using EeasySqueeze!
Give yourself a refreshing boost that will last all day long to face the day with a sweet smile! Start the day right with a natural drink that gives you all the vitamins you need!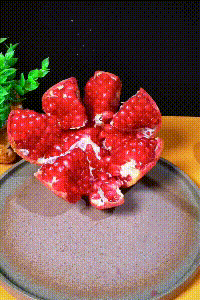 Why EeasySqueeze is for you
Instant freshness - Quench your thirst with nature's best beverages in one quick squeeze! Not one drop stays on the fruit!
Revitalize yourself - Get your daily dose of healthy nutrients and vitamins directly from nature in the simplest of ways!
The boost you need - Start the day fresh, hydrated, and charged with energy from the best natural booster on the planet!
EeasySqueeze is the ultimate choice - See how easy and delicious living healthy becomes with an instant juicer in the kitchen! 
DURABLE AND HEALTHY: The manual lemon juicer is made of high-quality stainless steel and aluminum alloy with chrome-plating and polishing processing. It is corrosion resistant and doesn't react with fruits, nor does it breed bacteria. Never worry about the health and original flavor of the juice.
MAXIMUM JUICE OUTPUT: Add efficiency to your juicing process with this lemon squeezer extractor superior leverage, designed for maximum juice output, Adds convenience to bars, smoothie stands, and cafes.
EASY TO USE: V-Shaped juice outlet makes it easy to pour the juice into a glass or other container. In addition, the smooth handle provides a comfortable and stable grip for easy grip and compression.
EASY CLEANING: The components of this fresh force lemon juicer are removable for easy cleanup. Plus, its small footprint allows it to sit on countertops without taking up too much space.
USER-FRIENDLY KITCHEN TOOLS:

 

This lemon juicer is an excellent Father's Day, Mother's Day Gifts, Christmas Gift, Thanksgiving kitchen accessories, Boxing Day specials to your family, friends.Must have kitchen products,100% Satisfaction Guarantee.
STURDY LONG HANDLE
It takes us a lot of strength while squeezing the fruit. Therefore the squeezer must be strong enough. The handle of our product will not bend while using because of the durable steel. Besides, the construction of the handle can help to save our strength while squeezing.
HIGH CAPACITY BOWL
It can hold a whole lemon at a time, no need to slice the fruit in half anymore. Just put the fruits into the bowl and press. Also, you can get the juice out of the bowl easily from the side.
A GREAT HELPER FOR SQUEEZING FRUIT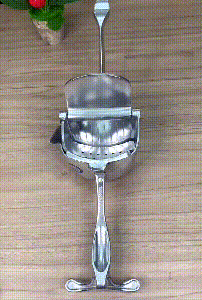 Manual Lemon Juicer provides a perfect choice to make juice manually. Design and enjoy your own original juice from now.
SPECIFICATION
Color: Silver
Length: 8.6 inches
Width: 4 inches
Height: 4.13 inches
Net weight: 1.61LB